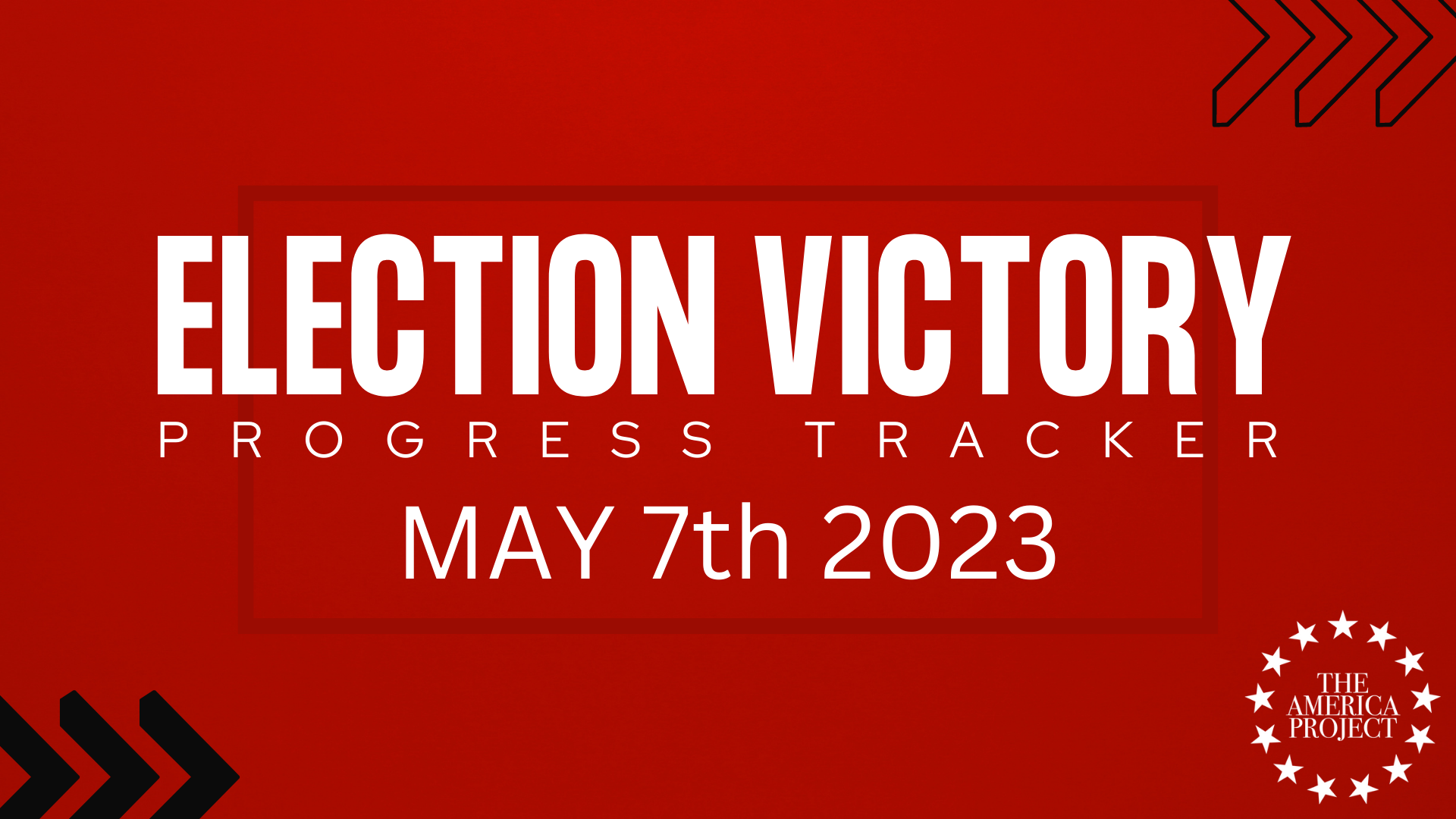 Election Victory Progress Tracker: 7 MAY UPDATE
FLORIDA
On Friday both houses in Florida unanimously pass budget that includes $1.4 million for the Office of Election Crimes and Security. The office is staffed by 15 personnel since inception last year with a $1.1 million budget.
Some recent examples of the continuing contributions of the OECS include:
In October 2022, FDLE announced the arrest in Broward County of an individual referred to law enforcement by the OECS. The defendant is alleged to be an illegal alien and a ten- time convicted felon who voted under an alias in the Broward County, U.S. Congressional District 20 Special Election (Primary and General). The individual is alleged to have registered to vote using a counterfeit birth certificate from New York City.
In November 2022, FDLE announced the arrest in Palm Beach County of an individual referred to law enforcement by the OECS. The defendant, is alleged to have voted in the 2020 Primary and General Elections in both Florida and Alaska. The investigation revealed a pattern of double voting by this individual in both states in 2014, 2016 and 2018.
In December 2022, FDLE announced the arrest in Jackson County of an individual for the misuse of voter information and fraudulent submissions related to constitutional initiative petitions.
Additionally, as the report highlights, during the final quarter of 2022, the OECS conducted
hundreds of preliminary investigations, with many resulting in criminal referrals to law
enforcement. Notably, a number of criminal convictions have been secured, and a large number of
these referrals remain open and pending with law enforcement.
On May 3rd Florida State Senate approved SB 7050 which among mail-in voting restrictions also modifies the state's resign-to-run law which would be required for Governor DeSantis to run for President in 2024.
https://www.newsweek.com/florida-will-sued-latest-election-bill-lawyer-warns-1798846
ARIZONA
Lawyers for Kari Lake were sanctioned $2,000 on Thursday by the Arizona supreme court. On 22 March the state supreme court declined to hear nearly all of Lake's appeal, saying there was no evidence that 35,000 ballots were added to vote totals. Yet, the high court revived Lake's claim that challenged the application of signature verification procedures on early ballots in Maricopa county. The court sent the claim back to a lower-court judge to consider. This latest order will allow a trial court to resume litigating the matter.
https://www.theguardian.com/us-news/2023/may/04/kari-lake-lawyers-fined-false-factual-statements
OREGON
Oregon's Secretary of State Shemia Fagan caught up in a shady lobbying scheme and forced to resign in shame. Effective Monday 8 May 2023 Shemia will no longer be Oregon's Secretary of State over ethics complaints regarding La Mota cannabis dispensary chain consulting agreement she had entered.
TEXAS
Texas State Senate Bill-1993 passed by a vote of 19-12 allowing the Governor the ability to order a new election if polling locations run out of paper for more than an hour. The bill was inspired by the issues faced during the 2022 mid-term elections in Harris County.
https://www.newsweek.com/texas-bill-will-give-republican-official-power-overturn-elections-1797955
GEORGIA
Fulton County DA Fani Willis is considering RICO and conspiracy charges against Trump over his efforts to challenge the 2020 election, according to a recent leak to CNN. Part of the plot to take down Trump appears to include coercing 8 Trump Electors with bogus insurrection charges that would be dropped in exchange for testifying against Trump.