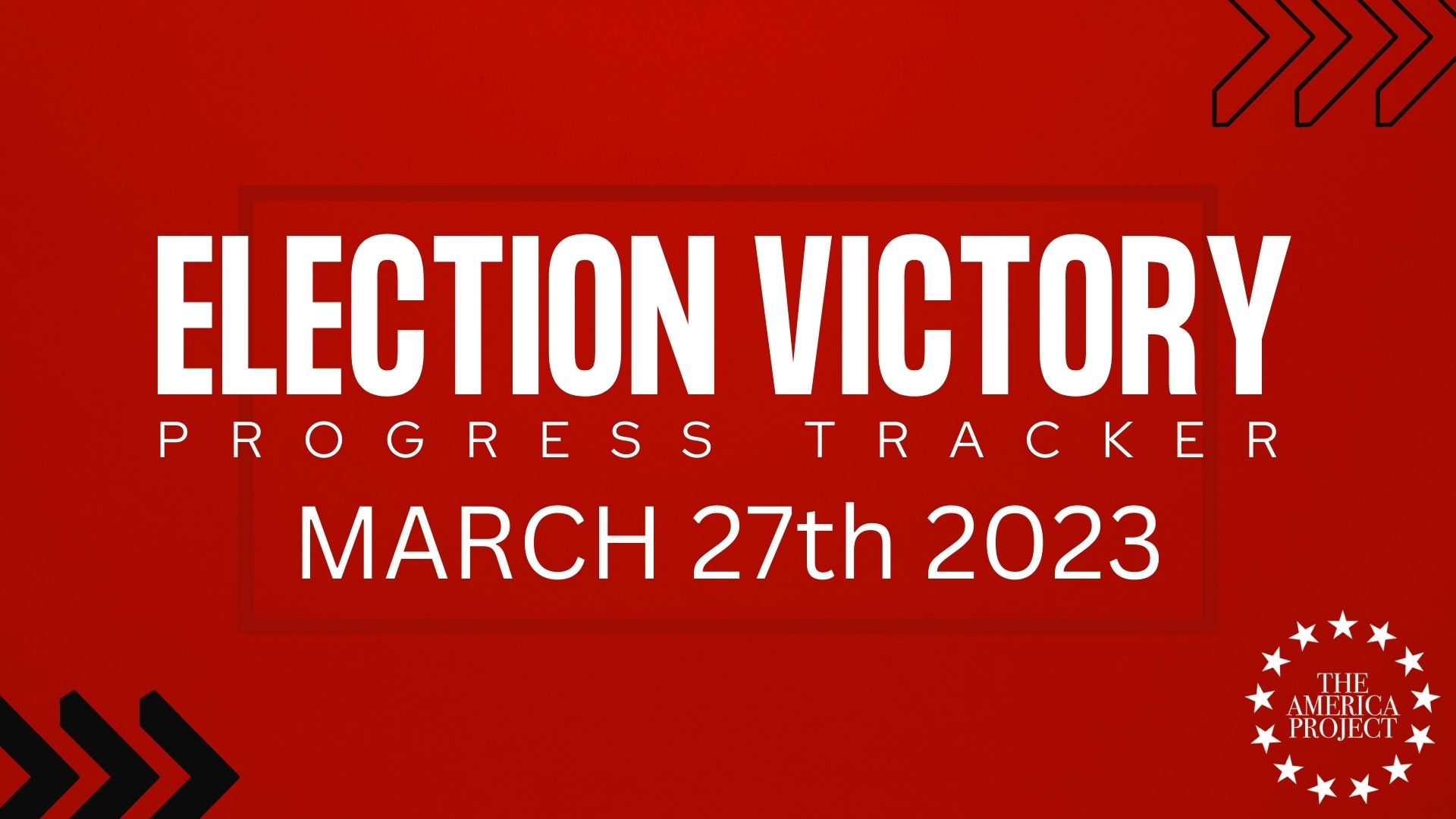 Election Victory Progress Tracker – Week of March 27th, 2023
Here are a few exciting updates this week from our Election Victory campaigns around the country:
Arizona deals a hard hit to signature verification in the Kari Lake court case. (Link)
Oregon Coos County Clerk admits in court ballots adjudicated are susceptible to unlawful alteration.
Wisconsin exposes ActBlue as a money-laundering operation for the uniparty. (Link)
Michigan clerk exposes political persecution for lawful investigation.
Georgia Senate Bill 202, that just went into effect, put restrictions on mail-in ballots. Next up, SB221.
Pennsylvania has big wins expected as political corruption gets brought to light. Stay tuned.
Ohio is not in the clear just yet in their attempts to exit ERIC. This is just the beginning.
Florida: What is Gov. Ron DeSantis hiding about his election blowout in 2022 that his Election Crimes unit is covering up?