Immigration Reform Law Institute Partnership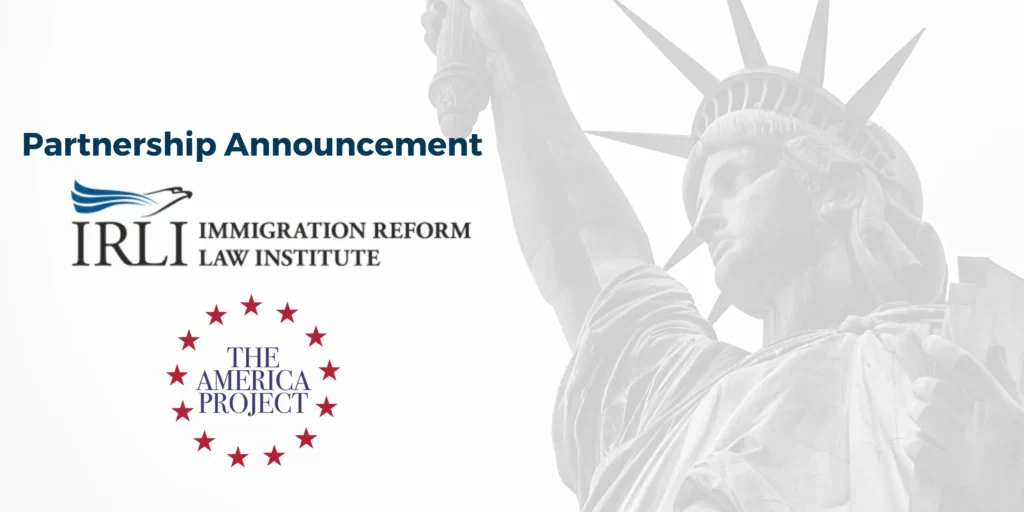 As part of our commitment to uphold the rule of law and promote responsible immigration policies, we at The America Project are thrilled to announce our partnership with the Immigration Reform Law Institute (IRLI). Founded in 1986, IRLI is a nonprofit legal organization known for its dedication to the welfare and safety of American citizens. With our aligned values and objectives, we are confident that this partnership will amplify our joint efforts in informing the public and policymakers about the impact of immigration law on society and security.
IRLI's record of legal excellence, marked by their undefeated stance against the Biden administration's immigration policies, mirrors our own dedication to maintaining the integrity of the immigration system. Together, we're taking tangible steps towards the betterment of our nation, with IRLI already leading lawsuits on our behalf against the current administration for the ongoing border crisis.
Our partnership with IRLI signifies a renewed commitment to our shared mission: creating a future where immigration policies truly serve the best interests of the American people. As we embark on this journey, we invite you to support our cause by making a donation. Your contribution will directly aid our advocacy, research, and education efforts, and play a crucial role in shaping responsible immigration policies. Let's work together to effect the change we wish to see.
Donate to the Immigration Reform Law Institute